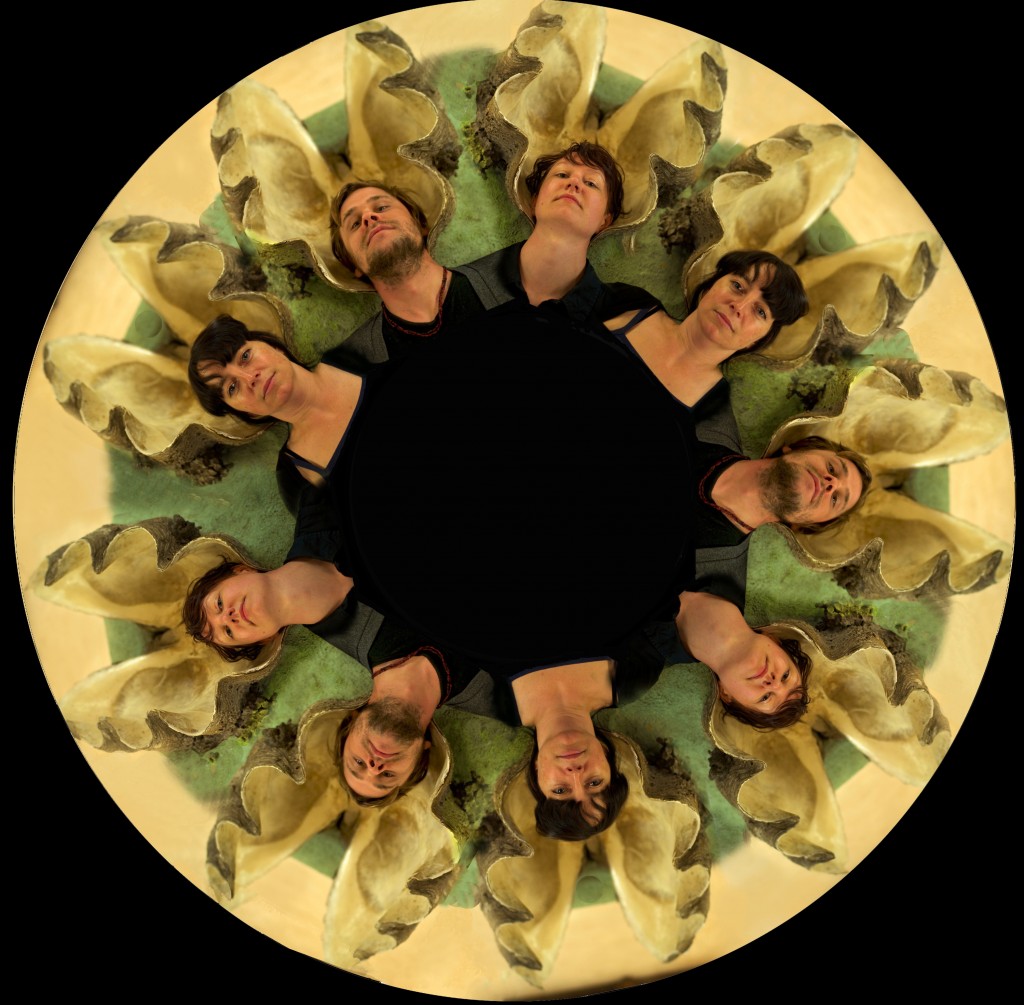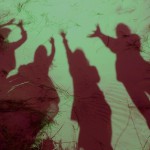 SORK is  Pontus Torstensson on drums and samplings, Helena Engarås on bass. Magdalena Ågren – voice, trombone, stylofone and syntesizer.
As a fully charged battery Sork explodes in the summer heat and the corrosive acid flowing out of transistor radios, and stain the white summer clothes. Sork is sometimes restrained and monotonically with insanely distorted bass and beautiful vocal melodies, sometimes exploding postpunk with megaphone vocals, frenetic drums and a mental illness trombone.
SORK has just finished recordings of eight brand new exploding songs.
We are pleased to announce our partnership with Kapitän Platte to release the new album on vinyl and CD in the spring 2014!
Review from:
http://www.vitalweekly.net/
The style of the band is based in post-punk traditions and the band does it in a nice way. The bass is pulsing and the drums steams like a rolling train. The voice of Magdalena and her interactions on the synthesizer, stylophone and trombone take care of the experimental part of the music. (JKH)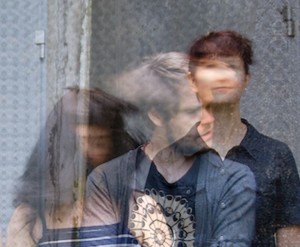 Upcoming shows:
12 APRIL SE – Releaseparty SORK & SONSON in GOTHENBURG @ Galleri ORO
29 APRIL DK – AALBORG @ 1000FRYD with Melt Banana (JP)
17 MAY SE – MALMÖ @ Kontrapunkt Malmö with Sonson (S)
18 MAY DE – DUISBURG @ TBA with Sonson
19 MAY BE – LOUVAIN LA NEUVE @ TBA with Sonson
20 MAY ?
21 MAY DE – BIELEFELD Jz Falkendom with Sonson
22 MAY NL – NIJMEGEN EXTRAPOOL with Sonson
23 MAY DK – COPENHAGEN KB18 kødboderne with Sonson
Releases:
http://surplusrecordings.se/releases/sork-surplus-people-split-lp/
Listen:
http://soundcloud.com/sorksweden
myspace.com/sorksweden
Video:


SORK live@Pustervik Gothenburg 1 February 2013

SORK live@Koloni2008 Stockholm

SORK live Koloni@Truckstop20100320, Göteborg
Images:
SORK high res image
Contact: sorksound@gmail.com
Facebook
Past shows:
21/3 2014 Mother at Marie Laveau, Hornsgatan 66, Stockholm
6/4 2013 Kulturkalas i Ranrike, Gerlesborgsskolan, Hamburgsund
1/2 -13 Gothenburg  Clandestino@Pustervik
21/12 -12  Jazzhuset, Gothenburg, Vintersolståndsfest
31/10 -12 Pontevedra, Spain Liceo Mutante
30/10 -12 Urretxu, Spain, Gaztetxe or Gazteleku
28/10 -12 Barcelona, Spain, Kasal de Roquets
26/10 -12 Valencia, Spain, Instituto Francés de Valencia,www.ifvalencia.com
8/9 -12 SORK + Soviac, Gothenburg, Showdown, Henriksberg 
4/7 -12 SORK + R. Stevie More (US), Gothenburg Koloni, Kulturhuset Oceanen.
3/3 -12 Gothenburg, Showdown, Henriksberg
14/1 -12 Stockholm, Arts birthday, Södra teatern.
17/12-11 Gothenburg, Studio Chanslös, Gårdaskolan
26/8-11 Stockholm, Utflykten Barnens ö,
25/8-11 Nyköping, Propellerteatern, Bryggeriet
3/6-11 Copenhagen Distortion festival, http://cphdistortion.dk/ sort kaffe & vinyl
2/6-11 Hammenhög, http://www.garageprojektet.org/
29/4-11 Gothenburg, Förstamajfestivalen, Underjorden
8/1-11 Gothenburg, releaseparty, Gårdaskolan
27/3-10 Gothenburg, Music Doc,
20/3-10 Gothenburg, Truckstop Alaska,
9/1 -10 Stockholm, Mother, Landet
8/1-10 Gothenburg, Egalia,
26/9 -09 Gothenburg, Felparkerad, Gårdaskolan
11/9-09 Gothenburg, Uppåt Framåt, Sound of music/koloni
7/5 -09 Gothenburg, Pustervik, Koloni "Om Norden"
20/12-08 Stockholm, Teater Scenario, Mother/koloni
12/12- 08 Gothenburg, Nerves and Ladyfest, Henriksberg
24/5-08 Göteborg, KKV
20/1-08 Göteborg, Fabriken "Andra Sidan"